DO MAKE USE of LINKS,
>SEARCH<
&
>Side Bars<
&
The Top Bar >PAGES<
~~~~~~~~~~#########~~~~~~~~~~
.
#Annabelle_Fuller + Some Aliases One of #Farage's #EU Funded Mistresses …
.
~~~~~~~~~~#########~~~~~~~~~~
Posted by:
Greg Lance – Watkins
Greg_L-W
eMail:
Greg_L-W@BTconnect.com
The BLOG:
https://InfoWebSiteUK.wordpress.com
~~~~~~~~~~#########~~~~~~~~~~
The corruption of EUkip's leadership,
their anti UKIP claque in POWER & the NEC
.
Hi,
Annabelle Sanderson
Whatever the name she uses this is Annabelle Fuller, one of Nigel Farage's mistresses, funded by the EU as was his second wife Kirsten Farage.
Communications Consultant and writer. Reputation management expert and CIPR award winner. Interested in data and cyber security. Events organiser.
Bath, United Kingdom
Matriks Ltd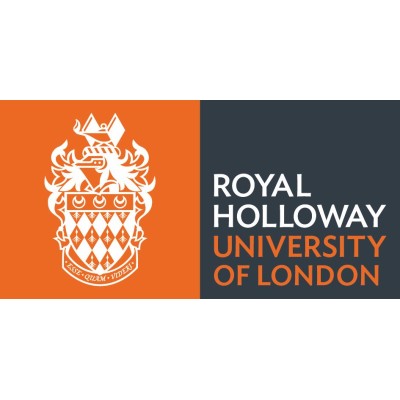 Royal Holloway, University of
London
See contact info
See contact info
See connections (167)
167 connections
A professional, driven individual with thirteen years experience working pro-actively in high pressure, multi discipline journalism and corporate communications sectors specialising in EU politics. CIPR award winner and published writer in national broadsheet and tabloid papers. Experienced in planning, develo…
Highlights
3 Mutual Connections

You and Annabelle both know Chris Heaton-Harris, Simon Richards, and 1 other
Annabelle's Activity
168 followers
When I made the leap to consulting three years ago, I left a very comfortable, very well paid corporate job behind. I made every single excuse on this list to persuade myself not to do it. I'm glad I talked myself into it. You can too. https://bit.ly/2FRCijb

Annabelle liked
Communications Consultant

Company Name

Matriks Ltd

Dates Employed

Apr 2017 – Present

Employment Duration

1 yr 1 mo

Location

Bath, United Kingdom

Communications consultant for Matriks, achieving media coverage in tier one outlets and trade press. Working on B2B marketing projects and website content management. Event organisation for HNW charity events.

Communications Manager

Company Name

European Parliament

Dates Employed

Jul 2015 – Feb 2017

Employment Duration

1 yr 8 mos

Location

Brussels Area, Belgium

Instigating, developing and implementing creative media and stakeholder strategies in order to highlight the parliamentary and constituency work of two MEPs and line managing junior staff members.

Working on Security and Defence and Employment and Social Affairs committee: following legislation, managing voting lists and working with whips on voting decisions, parliamentary amendments, writing speeches, advising on policy lines and implications and negotiating with different parliamentary delegations and parties to achieve desired outcomes and retain important working relationships.

Leading a multimedia team on projects including the migrant crisis in Calais; exposing people trafficking gangs and collaborations with flagship programmes including Newsnight.

Providing the 'lines to take' for volunteers during the EU Referendum campaign and providing official guidelines on policy issues for senior politicians and activists as well as working with non party political groups such as 'fishing for leave' and 'Veterans for Britain'.

Developing and executing a regional external and internal corporate communications strategy;

Producing and writing short films for inward and external facing projects including fundraising, campaign and awareness videos to increase awareness of issues across a broad range of portfolios. Managing relationships with production companies.

Achieving coverage in tier one publications, broadcast opportunities and new media. Pitching and achieving Op Ed articles for national daily and major regional publications. Writing feature articles on topical political issues.

Producing and overseeing a wide range of marketing materials including leaflets, campaigning tools and online information sources such as website content.

Producing written materials including: backgrounders, elevator pitches, messaging guidelines, lines to take, media alerts, releases, presentations and speeches.

Media (1)

This position has 1 media

Bill Etheridge MEP at leadership results

Bill Etheridge MEP at

leadership results

This media is an image

Journalist

Company Name

Breitbart London

Dates Employed

Oct 2014 – Jun 2015

Employment Duration

9 mos

Location

London, United Kingdom

European and general reporter

Communications Manager

Company Name

Office of Nigel Farage MEP

Dates Employed

Aug 2010 – Apr 2014

Employment Duration

3 yrs 9 mos

Location

London / Brussels

Writing weekly articles for two tier one publications on behalf of Mr Farage. Regularly pitching and writing articles on a broad range of news relevant subjects working closely with editors to meet deadlines and editorial requirements.

Leading on all aspects of communications to highlight Mr Farage's leadership of the UK Independence Party and as a Member of the European Parliament for the South East Region including the Eastleigh by election and the 2013 County Council campaign.

Maintaining excellent and continuing relationships with a broad range of media and stakeholders for the party including county council teams and staff, local business organisations and local schools and charities.

Developing and executing regional internal communications; advising on all aspects of media relations and likely fundraising and electoral impact across multi layers of government.

Producing written materials including: backgrounders, elevator pitches, messaging guidelines, lines to take, media alerts, releases, presentations and speeches

Managing events; providing media and crisis training for Mr Farage and other party figures in the South East.

http://www.express.co.uk/comment/expresscomment/544181/Nigel-Farage-Ukip-foreign-aid-taxpayer-foreign-countries-Farage-on-Friday
Royal Holloway, University of London

Degree Name Master of Science (MSc)

Field Of Study International Relations and Affairs

Dates attended or expected graduation –
Volunteer First Aider

Company Name

St John Ambulance

Cause

Health

First aider in and around Bath and North East Somerset
Interests
Heathrow

29,449 followers

TPP Recruitment

6,235 followers

VMAGROUP

27,111 followers

The Estée Lauder Companies Inc.

463,123 followers

Royal Holloway, University of London

57,455 followers
Learn the skills Annabelle has
Regards,
Greg_L-W.
~~~~~~~~~~#########~~~~~~~~~~
Posted by: Greg Lance-Watkins
tel: 44 (0)1594 – 528 337
Calls from 'Number Withheld' phones Are Blocked
All unanswered messages are recorded.
Leave your name & a UK land line number & I will return your call.
'e'Mail Address: Greg_L-W@BTconnect.com
DO MAKE USE of LINKS,
The Top Bar >PAGES<
I try to make every effort to NOT infringe copyrights in any commercial way & make all corrections of fact brought to my attention by an identifiable individual
Please Be Sure To
.
.
Re-TWEET my Twitterings
To Spread The Facts World Wide
~~~~~~~~~~#########~~~~~~~~~~